Proactive Financial Planning Services
Prioritizing your personal interests to create the right comprehensive financial plan for you
Solidify Your Wealth Management Plan
Plan ahead with financial services that address your goals
We understand that financial planning can be overwhelming and time consuming, which is why we take the time to walk you through your finances and provide resources to help you at every step. We offer simple financial solutions to complex problems so that you can feel confident and at peace knowing your money is working for you.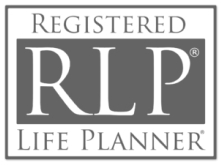 Financial Planning
We believe in aligning your financial strategy with your lifestyle goals and values. We'll leave no stone unturned to create a plan that clearly defines your goals and helps you to make financial decisions with confidence.
Business Planning
We will help you review, improve, and grow the performance of your business by de-risking and improving the profitability of your most important asset, your business.
Exit Planning
As a Certified Exit Planning Advisor, we help you determine how to accelerate the value of your business so that when you eventually decide to transition, exit, or sell someday, you will know that you made the right decision for you as well as your family.
Investment Management
Ongoing investment management services are available to all of our clients. Our investment approach is grounded in Nobel-winning economic theory and backed by decades of empirical research. We use evidence-based investing to help you stay on track to meet your goals.
Tax Planning and Tax Prep
Every financial decision you make has a tax effect and we proactively identify planning opportunities to help reduce your lifetime tax bill.
Retirement and Social Security Planning
Whether retirement is 5, 10, or 20 years away, we're here to help you create an optimal strategy for saving, investing, and ultimately distributing your hard-earned money. Our strategies are built to ensure you do not outlive your money.
Estate Planning
Your wealth is a tool to help you make a difference and leave a legacy. Through proactive tax, estate, and philanthropy planning, we'll help you leverage your money in a way that aligns with your purpose and leaves a legacy for the next generation.
Digital Asset Management
As a Certified Digital Asset Advisor, we see cryptocurrency, blockchain technology, and decentralized finance as playing a big part in the future of finance and aim to make managing it as a portion of your overall investment portfolio.
Overcome Your Financial Obstacles
Services created with your best interests in mind
At Twin Cities, we understand that each of our clients has their own unique situation, which is why our financial planning focuses on establishing a plan that addresses all aspects of your life.
Together we track your financial vital signs for a clear view of your financial health.

You can think of the Elements scorecard like your vital signs at the doctor's office: they help us both see how you're doing financially and where we should focus our effort to help you progress toward your goals.
At Twin Cities Wealth Strategies, our goal is to empower you to take control of your financial path. We offer expert advice and accountability that help to guide you towards the life you are meant to live.
The truth is that there is a lot of financial "noise" in the world. It can be challenging to discern what information is valuable and worthwhile when it feels like you're bombarded with information and ideas. That's not even taking into consideration your busy schedule and the time it takes to research the information you're seeing.
That's where we can help. We abide by the highest standard in the industry with the CERTIFIED FINANCIAL PLANNER™ (CFP®) designation and have signed a fiduciary oath promising to always put our client's interests ahead of our own. We do this by utilizing the EVOKE® Financial Life Planning Process, because although money is an essential factor in the formula of your financial success, life cannot be solved with just dollars and cents.
Our job is to help you clarify your goals and values, and align your wealth and resources with them so that you can feel peace of mind knowing that your money is working for you and moving you toward the life you want and deserve.
Commission free, fee-only services
20 years of industry experience
Sworn fiduciary
Independent, credentialed firm
Standing Out from the Crowd
A personalized and custom experience for our unique clients.
Putting You First as a Fee-Only Firm
As a fee-only firm, our advisors do not take any commissions or receive any kickbacks for the services they provide. Our clients pay a flat fee for all of their financial planning; there is no catch. Our fee-only model removes the possibility of any conflicts of interest, and allows our advisors to create a plan with your interests at the forefront.
Take a Proactive Approach in Managing your Finances
Work with twin cities to learn how to navigate your financial resources and reach your goals